Here is a list of new features, and enhancements for January 2022
Features
New explore data interface available for user feedback
The new user experience for the Explore Data feature is now available for use in Beta. You can try it and provide us feedback here. You can register for free training sessions here. Below is a short gif of the interface.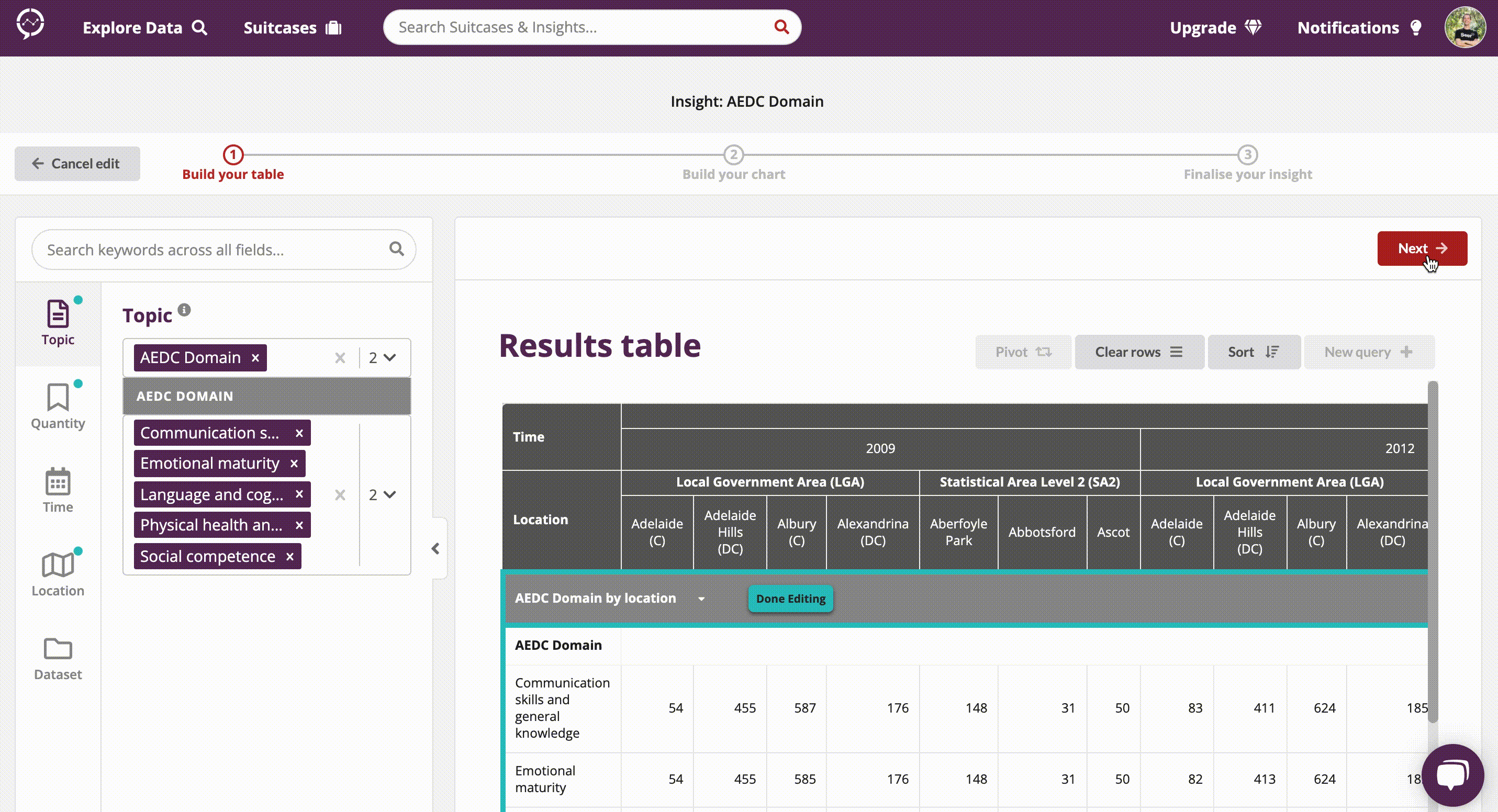 Inline Storytelling Dashboard and Insight Summary
When selecting 'Write Summary' for a Suitcase or an Insight, a pop-up would appear which had made writing a summary challenging as you couldn't see your table or chart that you'd created. We've removed the pop-up and you can now add your summary and see your insight(s) at the same time.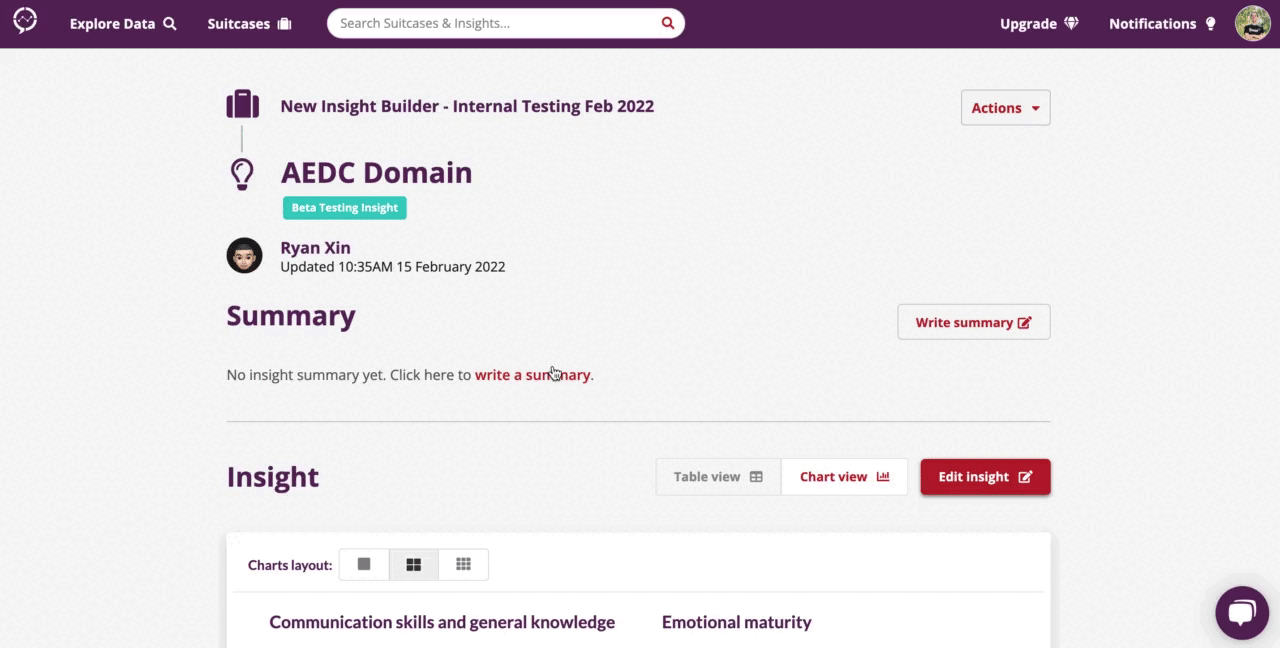 Refreshed Settings and user controls
Account settings was a pop-up window on the platform. We've migrated this to a standalone page which you can access by selecting your avatar in the top right. As part of this enhancement, we've updated user control under 'Manage Members'. There are three member types:
Owner: Can update organisation details, invite users to your organisation, delegate users to Admin, Member or Remove them
Admin: Can invite users to your organisation, delegate users to Member or Remove them
Members: Can remove themselves