Here is a list of new features, and enhancements for February 2022
Features
New explore data interface now live
The new user experience for the Explore Data feature is fully rolled out and all existing insights built on the old version have been migrated. Below is a short gif of the interface.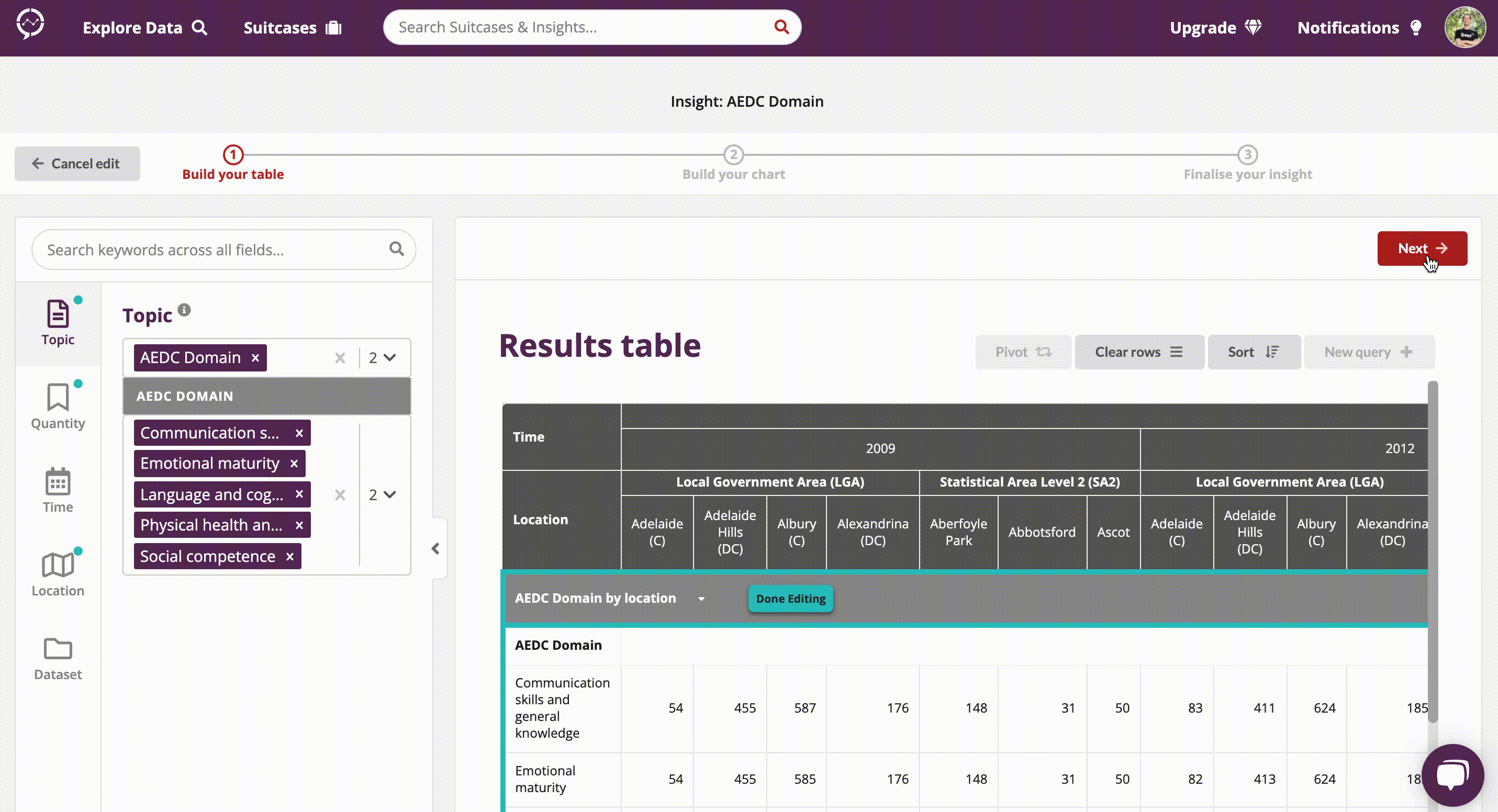 Partner Organisations is now enabled
You can now invite partner organisations to collaborate with you on Seer. To add a partner or view your invitations, go to your settings, select 'Account' and navigate to the 'Partner Organisations' section.
Plus, Unlimited and Knowledge Hub Owners and Admins can invite anyone. For organisations that have a Standard, Plus, Unlimited or Knowledge Hub plan, simply add the Owner's email of that account under 'Invitations' and then by selecting 'Invite Organisations'. If the organisation doesn't have an account, follow the same process and the person selected will be invited to create a free Standard account and accept the invitation as part of the sign up process. You can select what Suitcases and Insights and to which users you wish to share with your Partner Organisations. You can also remove the organisation at any time.
Standard Owners and Admins can accept partner invitations. For organisations that have a Standard plan, you can still accept invitations and enjoy the access provided by your partner. You won't be able to add partner organisations yourself. Get in touch if you would like to learn more about this feature.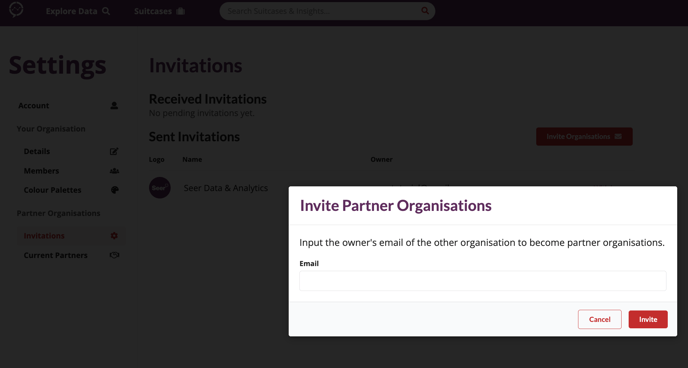 Data Catalog & Feedback
We have added the Data Catalog and Feedback pathways to the navigation under your Settings. Simply select your avatar in the top right to access. A quick reminder:
My Data Catalog is where you'll find out what data is personally available to you on Seer. You can search by Dataset, Topic, Measured Quantity, Location and Time

Knowledge Hub feature: Dataset Access Controls
We have now enabled Dataset Access Controls as part of the Self-Service Data Ingestion feature suite. Moderators can now choose what data assets and even categories within their data assets are available to other organisations or users within their Seer environemt . Get in touch if you'd like to learn more about self-service data ingestion.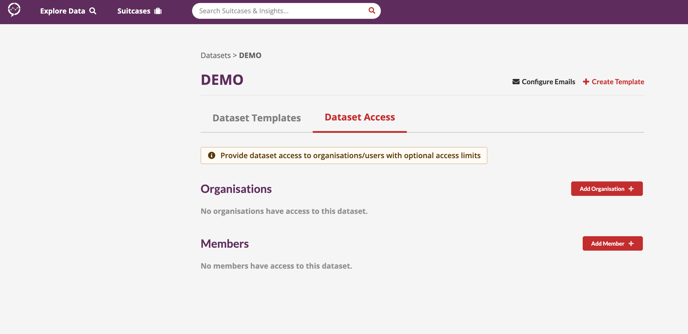 New products now available
We have just launched two new products based on community feedback.
Plus and a framework. We can now bring your framework to life connecting Open Data that is aligned to the framework your community is working against. Frameworks include; Community Profiles, Vital Signs, ARACY Nest. and Government Frameworks such as the Victoria Early Years and Development Framework
Plus and Intergenerational Transfer of Wealth. The intergenerational Transfer of Wealth data asset provides estimates of likely wealth to transfer in community by age, sex, household-type and is available in 5-year increments through to 2065. It is particularly useful for those building out endowments, give where you live and fundraising stratgies.
Find out more here.
Bug fixes
The calculate tool is now available in the new Explore Data interface
Unified search is now available in the new Explore Data interface
What's coming?
Automated localisation of Suitcases
Drag and drop storytelling dashboards
Geo-mapping
Smart Insights
If you would like to concept test and provide feedback on these upcoming features, we invite you to join our Beta program here.